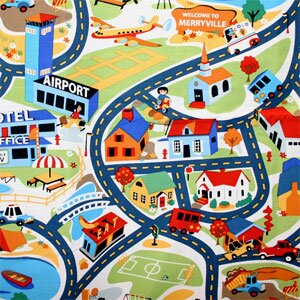 Special thanks to the Oklahoma Insurance Department for providing this information. Visit the Oklahoma Insurance Consumer Assistance Department online or by calling
800-522-0071.
In case you are involved in an automobile accident, here are some helpful tips from the Oklahoma Insurance Department.
Step 1 – Call 911 if someone has a life threatening injury. If there's no emergency, call the police directly. The non-emergency phone number for the City of Oklahoma City police is 405-231-2121. Make sure to obtain a police report.
Step 2 – Exchange license plate numbers, contact information and auto insurance information with the other parties involved. Take photos of the scene, if possible. Make sure to get phone numbers, including witnesses, if applicable. Do not admit fault at the scene, as the adjuster will determine negligence.
Step 3 – Contact your insurance company as soon as possible. If you're not at fault, advise your carrier of the accident and file a claim with the responsible party's carrier. If the driver is uninsured, discuss your legal options and confirm uninsured motorists' on your policy. If you are at fault, file a claim with your carrier if you have damages. The other party will likely file a claim for their damages with your carrier.
Step 4 – The adjuster will examine your vehicle and determine an estimate for repairs or total the vehicle. You may be asked to collect estimates for the repair of minor damage and submit them to the responsible party's insurance carrier. The insurance company will cut a check in the amount of the repair. If you are the at fault party, the amount will be minus the collision deductible.
Insurance Coverage – Oklahoma state law requires 25/20/25 minimum insurance coverage. This means that you would have coverage for $25,000 bodily injury liability insurance per person, $50,000 total bodily injury liability insurance per accident, and $25,000 property damage liability per accident. Costs over these limits will be your responsibility without additional coverage.
Comprehensive coverage pays for damage to your vehicle caused by something other than a collision. If this applies to you, follow steps 3 & 4 listed above.
Liability and Collision– Carrying liability only protects against claims for bodily injury and damages to another vehicle or property in an accident for which you are found liable. Collision coverage pays for damage to your vehicle for a collision accident no matter who is at fault.
Good to know – If you and your company cannot reach an agreement regarding the claim, you can contact the Oklahoma Insurance Department and request mediation; OID can also deal with your complaint about an insurer. You can also consult an attorney to discuss your legal options, particularly if the at fault party is uninsured.
Oklahoma Insurance Department
Insurance Commissioner John D. Doak
800-522-0071