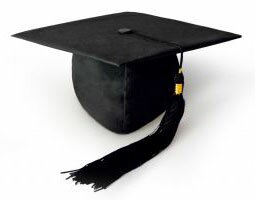 Student loans are a welcome option to help achieve goals in higher education. Sometimes help is needed. In 2012 defaults on student loan debt surpassed levels of all other consumer debts.
CCCS counselors are specially trained to help navigate the fast-changing and sometimes confusing world of student loan repayment.
If you are facing difficulty with your student loans, don't wait another day. Call today to find out how you can get back on track.
Articles on Student Loans:
How to Avoid Student Loan Delinquency: https://cccsok.org/community/education-blog/how-to-avoid-student-loan-delinquency/
Taking on New Loans and Repaying What You Owe: https://cccsok.org/community/education-blog/student-loans-taking-on-new-loans-and-repaying-what-you-owe/
Helpful Links:
Helpful Calculators to help with Repayment Options: http://www2.ed.gov/offices/OSFAP/DirectLoan/calc.html
Student Loan Borrower Assistance Information and Resources: http://www.studentloanborrowerassistance.org
FinAid.org http://www.finaid.org/
How Obama's new "Student Loan Bill of Rights" will affect you: http://blog.readyforzero.com/student-aid-bill-rights-you/?utm_source=ReadyForZero+Blog+Subscribers&utm_medium=email&utm_campaign=6a8616cd12-RSS_EMAIL_CAMPAIGN&utm_term=0_10bf7c0328-6a8616cd12-300947561