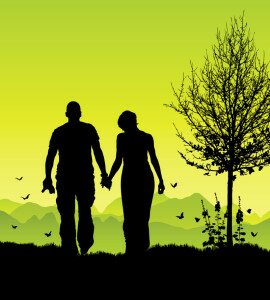 By Melissa Geiser, CCCSOK.org Research Specialist
Download this Financial Checklist.
The death of a spouse is one of the most devastating events of a person's life. Not only are you dealing with a crushing loss, there are financial tasks that need to be addressed right away. The stress can be particularly staggering if the surviving spouse was not actively involved in the family finances.
One of the biggest mistakes surviving spouses make is making big decisions right away. As a general rule, experts suggest waiting at least six months to a year before making any drastic changes or decisions. However, if you have questions this is the time to ask. Gaining clarity on anything you have a question about, especially when it comes to finances, can make you feel a little more in control.
Keep in mind that unraveling financial tangles can be a full-time job. Provide yourself with some space and structure by setting aside a time once or twice a week to devote to any matters concerning your spouse's death. It's important to take care of yourself during this time and knowing that you don't have to face making decisions or phone calls on a particular day can be something you can do to reduce some of the stress.
Take the case of Mrs. Allen as an example. Her husband died suddenly of a heart attack when he was 65 and she was 57. Aside from balancing the checkbook, Mrs. Allen had left the financial decision making up to her husband and was left in very unfamiliar and scary territory, emotionally and financially. From dealing with life insurance claims, bank accounts, and Social Security, the stress of it all seemed insurmountable. Making her way through paperwork and telephone calls took months and added to the emotional toll of her husband's death.
CCCSOK.org wants to help you avoid what Mrs. Allen and countless others have gone through. We've compiled a printable Financial Checklist for what to do after the passing of a spouse and we've listed some of the more important things below to do and have on hand so that you and your family can be prepared. Having all of your important information accessible and in one place is one of the kindest and most compassionate things you can do for them.
4 Things to do now
Visit your financial advisor. Together.
Now is not the time to have a crash course in investing. If you have a financial advisor, make sure that both of you have taken the time to get to know him or her. Industry research has shown that 70% of widows end up firing the financial advisor that was in place before their spouse's death. The number one reason why? They never bothered to develop a relationship.
Discuss your wishes
Take the time to discuss and periodically review financials and end of life wishes. This includes wills, beneficiary designations, why things are invested the way they are, legacy issues, and health care directives.
Create a safe, secure place for passwords and need-to-know information
This can be a binder (less secure) or perhaps a thumb drive. It's your choice how you would like to record these items; however, make sure to use it and keep it updated and in a secure place. Items to include are:
All account numbers including savings, checking, and credit card accounts
Information for key contacts; your financial advisor, insurance agent, attorney, etc.
Online usernames and passwords including security questions and answers
Security codes and PIN numbers
Location of items such as birth and marriage certificates, divorce papers, vehicle titles, mortgage documents, life insurance policies, retirement plans, and stock certificates. Consider a safety deposit box for originals with copies kept at home or office
Inventory of what is in the safety deposit box, its bank location, and where the keys are kept
Ensure that your accounts are titled properly
This includes accounts held jointly. Something to consider; an account or accounts designated as joint tenants with rights of survivorship. This type of designation can refer to money as well as property and allows the surviving spouse to inherit property or the contents of an account and avoid probate.
Brokerage and bank accounts should be held jointly so they can't be frozen during probate.
It's a good idea to have any household account, such as utilities, held in both names so that the surviving spouse is on record as an existing customer.
Check your beneficiary designations and how they are titled.
The death of someone we love is devastating enough without all the administrative tasks that are involved. Anytime you can take to prepare your family and yourself is time well spent. At CCCSOK, we have professional counselors who will analyze your income, expenses and overall financial situation, discuss possible solutions, and make recommendations for you to consider. At no cost! We want to help you identify workable solutions to your financial problems and help guide you to financial well-being.