A drive through the Oklahoma heartland shows a tell-tale reminder of the damage done in the historic 2013 storms. You can see it in the tr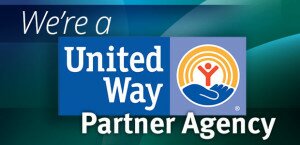 ees. Giant trees stripped to toothpicks with bushy leaves growing on them in the river bottom of I-44 near the Newcastle exit; along I-40 headed to El Reno and in the other direction to Shawnee, and in Moore neighborhoods.
External signs of the destruction from two and a half years ago are being replaced by new construction, and new dreams. The Moore community center promises to bring new hope, and volunteers still pour through ServeMoore to make a difference. In the midst of community improvement and ongoing recovery there are still families who continue to recover by working with organizations devoted to helping alleviate the effects of the disaster.
"Recovery does not stop when the new house is built." Says Cristy Cash, Vice President at CCCSOK.org. Her organization assists people with rebuilding their personal finances after trauma. "Every trauma has a financial component, whether it is relational, medical, or a catastrophic disaster." Following the disaster, CCCSOK.org has been devoted to assisting storm survivors with updated budget and saving plans, debt repayment assistance, and educational seminars to build financial resilience in the communities impacted by disaster.
"We are seeing people who have had their immediate needs met and are now reaching out for objective assistance with their credit, budgeting, and debt issues. Initially, they had more pressing priorities and now they have the ability to seek help with their financial concerns." Cash reports. She invites people to access free counseling and education through CCCSOK.org.
Free services from CCCSOK.org available for:
Credit report review and a plan for improvement
Accelerated debt repayment for unsecured debt
Assistance in preventing foreclosure
Counseling and Education certificates needed for Reverse Mortgage and also for Bankruptcy
Empowering Online and classroom education programs
Building a balanced budget that incorporates savings goals
CCCSOK.org is a non-profit United Way partner agency serving Oklahoma since 1967. To contact CCCSOK.org, call (405) 789-2227 or toll free (800) 364-2227, or dial 2-1-1.