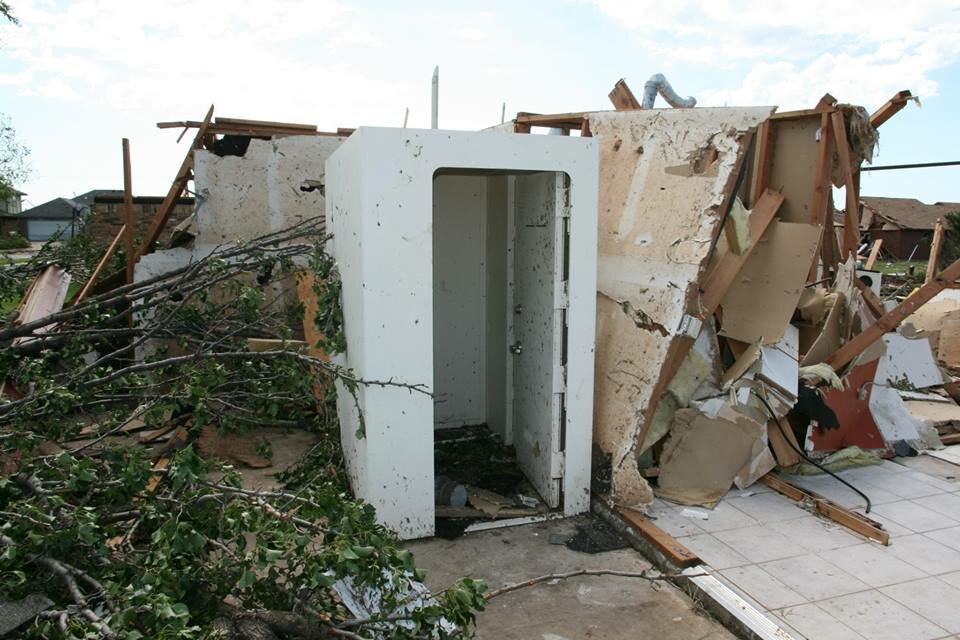 In the aftermath of the devastating storms that swept across Oklahoma in May and June of 2013, Oklahomans began to demand easier access to storm shelters. We had grown tired of losing innocent lives to tornadoes and floods. Oklahomans everywhere began making requests that we find a way to put a storm shelter in every home and in every school.
As rebuilding and recovery moved forward, programs began to emerge which would make it possible for Oklahomans to qualify to receive free storm shelters.
While CCCSOK.org can't help you qualify for programs, the good news is there are still several active storm shelter programs in Oklahoma.
Our hope is that in the coming years, no Oklahoman would go through another storm season without access to a storm shelter!
It is important to remember that information may change with no warning. The best way to find out if you may qualify for a storm shelter is to dial 2-1-1 and speak to a representative who can help you connect to the most up-to-date resources available to you.
If you currently have an active ODRP case from the 2013 storms, contact your Case Manager to see if you may qualify.