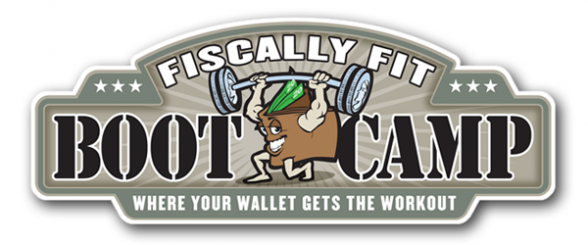 Fiscally Fit Boot Camp is an intensive four or six-week course that will teach you the skills you need for a bright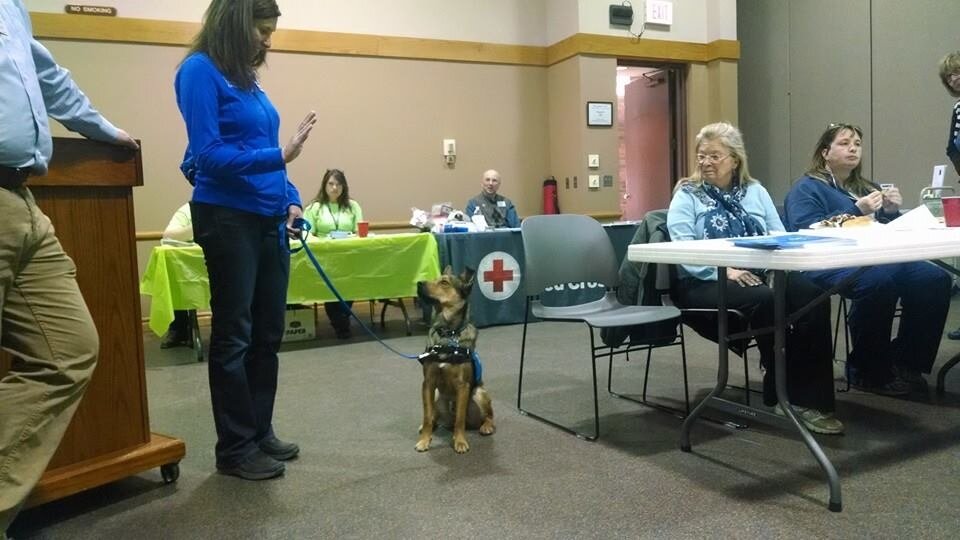 financial future.
El Reno, Enrolling Now! September 8th, 15th, 22nd, 29th, October 6th, and 13th from 6-8 pm at the First Baptist Church in El Reno. Attendance is FREE and dinner and childcare is provided; made possible by the United Way of Central Oklahoma. Email Tracey Rider to register: trider@cccsok.org or call Tracey directly at (405) 384-3471.
More Courses coming soon! Stay tuned!
Moore/South OKC, El Reno, Shawnee – Coming Soon!
Participants will receive hands-on lessons from some of the foremost experts in the financial field. Don't miss this opportunity to get advice and support from some of Oklahoma's brightest money minds.
Contact Cristy Cash at ccash@cccsok.org to find out about offering Fiscally Fit Bootcamp to your employees or organization.
About Bootcamp
Fiscally Fit Bootcamp is the only course of its kind in the state. It brings together excellent financial information, community experts, and supportive instructors, with participants who are really ready to make a lasting change.
If you feel like you don't have all of the financial skills you need to build a solid foundation, Fiscally Fit Bootcamp is for you! If you're tired of struggling, exhausted from repeating mistakes, or just looking for a way to finally gain control of your financial future, Fiscally Fit Bootcamp was designed with you in mind.
Who should attend bootcamp?
Anyone who would like to learn more about money is a great candidate for bootcamp. Some other candidates are: Couples planning to get married or already married that may need help talking about money, individuals living on a single income, college students gaining financial independence, or friend/family members supporting each other through financial challenges. In short, anyone can benefit from Fiscally Fit Bootcamp!
Sessions:
Your Fiscal Strength– this session will cover how we were raised, our attitude, experiences and even gender can affect our relationship with money. Participants will be encouraged to examine how they can improve their relationship with money and potentially make it a less emotionally charged issue. Tracking will also be introduced during this session.
Booyah for your Budget- this class will cover in detail how to set up a budget, planning for periodic and variable expenses, why tracking is important and how to learn from it, how to start saving money and why it is important, how to pay bills on-time, electronic bill pay, calendar method, and the importance of goal setting.
Credit Crunches- this session will cover reading credit reports, credit scoring, how certain actions affect credit scores, how to dispute incorrect items, and why good credit is important (interest rates, insurance, employment, etc), and protecting yourself against identity theft.
Basic Training for Borrowing- this class will cover things that participants need to know when borrowing money, how to get the best deal, types of loans, differences in credit cards, mortgages and pitfalls such as payday loans, rent to own, and overdraft fees.
Debt Drills- this session will cover ways that recruits can pay down debt and an overview of the different options to do so including self-repayment plans, debt management plans, debt settlement, debt consolidation (including personal loans, home equity loans and borrowing from retirement) and bankruptcy. Pros and cons of each option will be discussed.
Staying Fiscally Fit- this session will talk about looking ahead to the future, saving long-term (money market, CDs, bonds), college savings, retirement, and investments. Also encourage participants to take advantage of their employer's 401k/403b plan.
Participants
Bootcamp recruits love Bootcamp so much that many send their spouse, children, friends, and family though Bootcamp, too. Some have even attended more than one course.
According to our outcome measurements, recruits who improved their credit score did so by an average of 40 points six months after Bootcamp. All recruits show a marked knowledge increase after our six week class. Take your financial future into your hands and change it for the better with Bootcamp.
Partners Include: