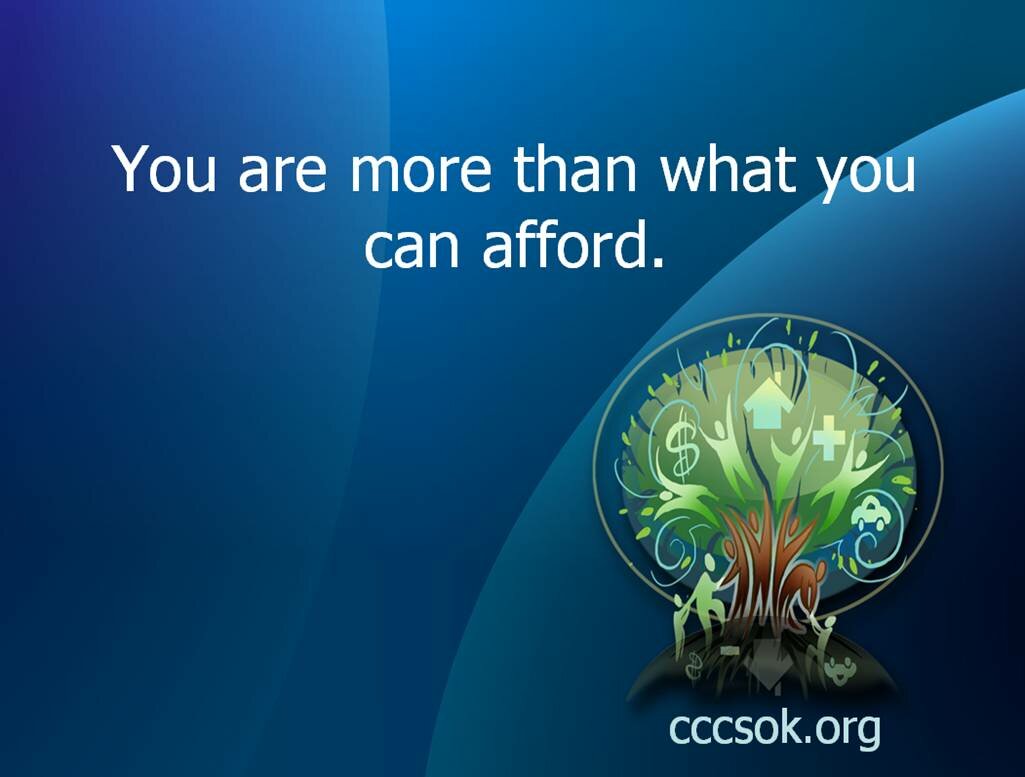 Thank you to Chrystal Hedges from Devon Energy for suggesting we put this information together!
There are many sources of stress this time of year. Here are a few:
My expectations.
Your expectations,
Extended family's expectations.
What I think your expectations are.
What I think their expectations are.
Crowds.
Traffic.
Sugar crashes.
Politics.
and… Money.
Some sources of stress are easier to address than others, but most of us do carry some extra stress during the holiday season. Taking an inventory of things that cause you stress year after year is a great way to think ahead and make some rules for yourself – if for nothing else, as a gesture of kindness to you and those around you.
Believe it or not, one of the simplest things to control about the holidays is your finances. Those of us who tend not to plan are repeatedly surprised that Christmas is on December 25th AGAIN this year! It seems to come quicker each year – only surpassed by Ford Truck Month and Shark Week. If you are one of those people who is caught off guard each year by Christmas (like I used to be) then you may take comfort in this thought: The source of good financial planning boils down to remembering what you normally forget, and documenting it.
If you need a starting place, check out our website. We have a great little spreadsheet to help kick off your brainstorming to better Christmas spending.
Though it is a little late this year, make a commitment to save a little each pay period for Christmas 2015. Automatic transfers of a small amount to a designated Christmas fund is a great way to decrease stress! You can use this for other goals as well. Once you start, you may find this a rewarding habit.
If you haven't saved enough this year for your special holiday expenditures, here are some things to keep in mind:
Keep your holiday simple this year. Don't cave in to pressures to buy expensive gifts and spend money on activities you cannot afford. Remind yourself that next year will be a better year (since you'll be starting your savings plan, right?!).
Consider going temporarily "exempt" on your withholdings for some extra cash for a pay period or two. Be sure to change it back to the normal withholding amount!
And as we have mentioned: Start your holiday savings plan in January. First. Thing.
Our favorite Christmas in recent history turned out to be the year my husband's department was downsized and we lost an income. We quickly adjusted our plans and made a "triage" budget. We used our Christmas savings to cover our expenses and we decided our gift to everyone this year would be quality time and our friendship. The answer to every "extra" expenditure was "no," which wasn't really a problem because we didn't have to worry about the decision itself! That year was my favorite. We made homemade gifts from our little son to our family and we had none of the worries of shopping for items for people on our list. It was awesome. I have vowed to learn from that Christmas. It was definitely my happiest one!
We do have to remember that building a budget isn't all gum drops and peppermint swirls. Budgeting, whether it is for holidays or for throughout the year, can bring in new restraints on old habits. That can be a different kind of stress. You might find that debt that was a good idea at the time now gets in the way of what you would rather be doing with your money. Also, managing finances as a couple can bring in baggage and conflict from the past.
If you would like some free, confidential help, contact CCCSOK.org. We know that budgeting can start on your lunchtime napkin, or on a great spreadsheet, or web application. We are here serving central and western Oklahoma since 1967 and have helped people repay over half a billion dollars in debt. Call, Click, or Come in today. We will be glad to visit with you!
Cristy Cash
Vice President, CCCSOK.org